Director's Message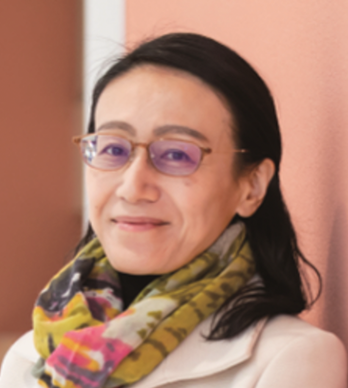 Director
College of Policy Studies Department of Policy Studies Professor
Shinkai Naoko
Ph.D. (Economics) Univ. of Michigan
 In the world around us there is a growing number of critical issues that need to be solved. In one way, we are facing a wide variety of challenges that make for difficult times. At the same time, we have many opportunities to discuss such matters with one another and work together to find common solutions.
 Although we may not be able to see each other in person due to the Covid-19 pandemic, technological advances allow us to remain connected in various ways. Communication has become easier than ever before and physical distance is no longer a barrier to work and cooperation. We can reach out to people living in other parts of the world and in a moment be in conversation with them. In these instances, we shared information on our work, our lives, our families, our difficulties and our joys. We realize that we share the same sources of happiness and sadness, that we suffer, the same strengths and weaknesses, and that wherever we are, we are confronting similar challenges that affect societies and communities throughout the world.
 Sustainable development is one of those common challenges, which require collaborative actions. Academia, the government, the private sector, NGOs, NPOs, and each one of us need to act now and cooperate so that we can move on to the next step as a society that can take responsibility for its actions.
 We may not have common backgrounds, or the same access to resources and knowledge, but by using the tools of communication, such as common language and shared technologies, we can bring a variety of ideas to the table to tackle these problems together. In doing so, I hope we will be able to make our world a better place.
 The Department of Policy Studies and the Research Institute for Policy Studies at Tsuda University were established in 2017, with the aim of developing human resources that would be able to solve social problems.
 Students at our Department take English, data science, and social science courses as a foundation before choosing areas of specialization for conducting research in their junior and senior years. The English and data science courses help them to develop their tools of communication, while study of the social sciences deepens their understanding of the challenges surrounding them and the requirement for new policies to address these issues.
 Tsuda University was founded in 1900 by Professor Umeko Tsuda. Since then, its mission has been shared by those who were educated at Tsuda University, their families, and our staff and faculty members. What I can do to support these efforts may only be small but it gives me great satisfaction to be of help.
Naoko Shinkai
Director, Research Institute for Policy Studies Professor,
Department of Policy Studies